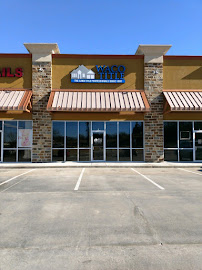 Escrow service
Waco Title Company
Fayetteville Rd, Van Buren
4.8
(10)
Looking for a loan?
This won't affect your credit score.
Reviews
There are 10 customer reviews. Check out their experiences with this business.
C

Cheryl Davila

5

I live out of state and Waco Title went the extra mile to make my closing go through with no problems at all. They are awesome!

Response from the owner

Thank you for your 5 star review! We appreciate your comments!

S

Shelly Hall

5

I moved from Texas and on the way here to Van Buren I had a blowout on the side of road and lost my glasses. I was in tears with my exact anxiety at a level 10 they proceeded to help me do it online with the calmness of Brittany and the staff at Waco title I was very relaxed and calm and I can finally breathe. Iappreciate Britney for doing what she did and as it turned out I had the covid too God is good

Response from the owner

Thank you for your five star review and comments! We were glad to assist you during a challenging time and make your closing stress free!

R

Rhonda Black

1

Very bad experience!!! I have a medical condition that enables me from wearing a mask bc I can barely breathe with one on. I even carry a doctors note. With that being said, as soon as I walked in the door I clearing stated that I was sorry but I will not be wearing a mask & I have a drs note if anyone needed to see it. After I was escorted in the room with my clients I was approached by Tina. She tried to pull me out of the room "needing to speak to me" . I immediately asked if there was a problem with closing & she(Tina) began to tell me no, I needed to put on a mask or go to my car & wait. I reminded her that I have a drs note & she said it didn't matter I HAD to wear a mask to protect everyone from me incase I was sick. I told her my mask would be to protect me from them & not necessarily to protect them from me! I tried to make her understand that me wearing a mask was for my protection not hers. I told her that If she wanted to feel protected she needed to wear her mask. That me wearing mine will not protect her. She never understood my remarks. I said "you are wrong about me having to wear a mask & I told her she needed to read the Governor's Proclamation regarding "wearing masks". After she argued with me I simply asked who her supervisor is & she just kept saying "wow, wow, wow!" She finally wrote down her supervisor name & number on a post it note & gave to me. I went ahead & put on a mask to not make my clients anymore uncomfortable than they currently were. Even though I put it on I wasn't wearing it properly bc I literally cannot breathe when I do. She didn't care as long as I had it on my face! While my clients were signing their documents to sell their home & to purchase another one she kept trying to beat a dead horse about the mask. I just asked her if we could just please close so that we can leave. Moral of the story.... Business owners, Management or even Employees PLEASE Educate yourself!!!I pray that she will read the Governors Proclamation. Continuing to remain uneducated has put a bad taste in my mouth regarding Waco Title in Van Buren & certainly left one in my clients mouth. One of the last things my clients said to me before they drove off was how sorry they were for me & that they would not want to close there again & they would absolutely not recommend closing there to anyone!! On a side note I had closed at the Ft Smith office for over 15 years & have never had an issue.

Response from the owner

Thank you for your feedback regarding your recent experience. Our area manager will contact you to discuss this further.

D

David Johnson

5

Thank you so much for helping me with the process of selling my parents home after their passing. I know it was a long and difficult process. But, I appreciate your professionalism and patients. You were a Blessing!! Thank you again so much. Highly recommend this company.

Response from the owner

Thank you for the 5 star rating and review. We appreciate your recommendation and were glad to assist you throughout the process.

S

Steven Walton

2

Currently, my family and I would not recommend Waco Title Company. We closed on a house we bought on Aug 16th, 2019 and my wife was unable to get her name on the mortgage with me due to neglecting efforts by this company. They claimed to have found a judgment on my wife, which was news to us, so that resulted on her being pulled from the mortgage. Since they found a judgment attached to the name they didn't bother running her SSN or even matching the birth date. Common sense would say there's going to be several other people with the same name. In doing some research of our own we found that there was a judgment on a lady with the same name, but birth date didn't match and the court house said the SSN didn't match when my wife gave them her SSN. Plus the judgment was placed before her and I even got married and she changed her name that the judgement was attached to. So to us it looks like they ran a simple free name search that anyone could do and once they saw a judgment to the name, that was all the effort they were going to do. This kind of service is not worth the money you pay. We found out more information in our own research than they did in theirs, to which they were being paid for. We told our real estate agent that is selling our old house that we refuse to use Waco to close on the sale. My parents have advised the real estate agent that they work with to buy and sell properties to avoid using Waco in future sales with them and anyone else.

Response from the owner

We are very sorry to hear that you were unhappy with the service you received in connection with your closing transaction. We will be contacting you to work towards a resolution.

C

Chaney Brewer

5

As a Realtor, it means a lot for a company to go above and beyond for my clients. Some examples are staying after hours, traveling outside the office for a closing, constant communication to keep me informed, and the fresh-baked cookies are a nice touch, lol. Tina, Andrea, and Trish are what the true definition of "Good Customer Service" means to me, not to mention the army of people that work in the background to ensure you have a smooth transaction.

Response from the owner

Thank you, Chaney! WACO strives to go above and beyond for our customers; Customer Focus is one of our core values.

R

Rodney Oden

5

This was my first time to close with Waco Title in Van Buren and I could not be more impress. The customer service was fantastice for myself and my client. Thank you. I look forward to doing business there again real soon.

Response from the owner

Thank you, Rodney, for your 5 star rating! Customer Focus is one of our Core Values. We look forward to working with you again!

C

Clint Avaritt

5

Love Waco title! Friendly staff! Andrea Anstine is always so friendly to my clients, always in contact with me throughout the transaction, and very knowledgeable!

Response from the owner

Thank you for your 5 star rating and review! We appreciate your comments and continued business.

S

Sara Peters

5

Amazing to work with ! Tina Stevenson and staff are always so accommodating and helpful to Realtors and the public ! Highly recommend them for all of your real estate and title needs!

Response from the owner

Thank you for your 5 star rating and review! We appreciate your comments and your recommendation.

B

Blake Rogers

5

Great company to do business with, we've closed lots of deals here. Great customer service and attention to detail. Tina, Andrea and Trish do all they can to make your closing go smoothly.

Response from the owner

Thank you for your review and 5 star rating! We appreciate your recommendation and continued business. Customer Focus is one of our core values!
Business Info
1514 Fayetteville Rd, Van Buren, AR 72956, United States
Nearby Title loans in Van Buren
FAQs
1. What Can I Do to Contact Waco Title Company?

One of the easiest way is to call their phone number +1 479-573-2840. Another way is to complete an application via their user-friendly website and wait for them to contact you.

3. How Do I Take Out a Loan from Waco Title Company?

You can head to their shop near you or request a loan on their website. It's worth noting that

an instant installment Loan

may address your needs better. We suggest you learn about different financial services and make an informed decision.

5. What Can I Do if I'm not Able to Pay Back a Loan?

Failure to repay a loan can harm your credit score. Reach out to the lender as soon as possible and see if you can change the term length.
2. How Can I Get to a Store of Waco Title Company?

1514 Fayetteville Rd, Van Buren, AR 72956, United States is the address of Waco Title Company. Use an online map to plan a route beforehand so you can get there fast.

4. Is Waco Title Company an Agency or a Lender?

Waco Title Company is a Escrow service. If you are not sure where to get a loan,

visit our website

to learn about Fast Title Loans. With a focus on high-approval-rate title loans, it can also help you get multiple loan offers.

6. Can Borrowers With Poor Credit Request A Loan From Waco Title Company?

Yes. Borrowers can also

visit our website

to request a quick personal loan online with bad credit through Fast Title Loans, which is a reputable loan services provider.