Same Day Loans
What do you do when you need a loan, but the banks won't let it slide? Apply for a same day payday loan here. You can borrow up to $5000 even with bad credit.
Any Credit Score Considered
Swift Approval Decision
Safe & Secure
This won't affect your credit score.

What Are Same Day Loans?
In the event of an emergency, urgent car repairs, or sudden medical expenses, a bank loan might be out of the question. There is an alternative that provides quick cash on a same-day basis, called same day loans. They can be processed within the same day or the next to help you get back on your feet as soon as possible.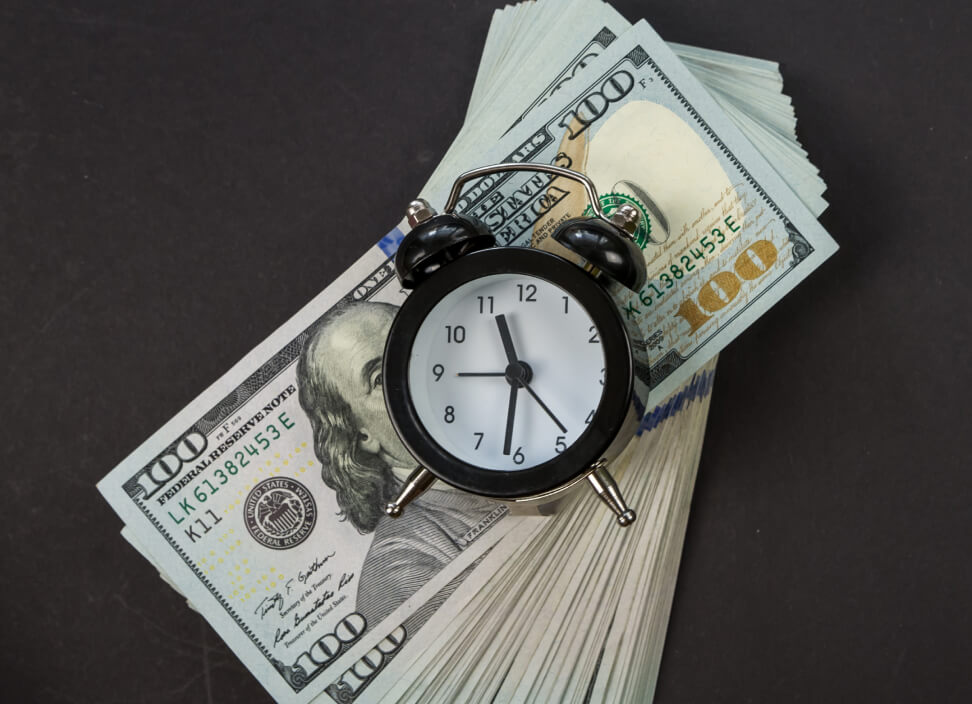 What Are The Benefits of Same Day Payday Loans?
Chief among the benefits of same day payday loans is that you can get the funds as quickly as on the same day. However, there are several other benefits which include;
No Lengthy Paperwork

The entire application process for same day payday loans is conducted online, and it only takes you a few clicks to complete. No paperwork is required, and you only need to electronically sign loan agreements.

Transparency

Same day payday loan services provide you with all the information you need during the application process. You will know how much interest you will pay when you borrow a certain amount. Additionally, there are no hidden fees that will arise later.

Application is Conducted Online

You can apply for same day payday loans online anytime, from anywhere, and on the go. You only need a device that can connect to the internet to access our lending platform. You don't need to visit brick-and-mortar loan stores in person.
What Can I Do To Increase My Chances Of Getting Same-Day Funding?
To increase your chances of getting funded the same day you apply, it's important you submit your loan request before the lender's cut-off time. A lender's cut-off time is the time after which they cannot process a deposit the same day. This cut-off time is usually in the morning or just a few hours after the lender's opening hours.
Applying this early with lenders may be a little difficult to do if you have to approach them one after the other. Fast Title Loans helps you compress the time needed to reach lenders by connecting you with multiple same day loan lenders in a single application.
What Are The Reasons to Get Online Same Day Loans
Everyone feels the financial pinch in a different way, and whenever your need for money outweighs the money in your pocket, you can cover the gap with same day loans online.
Emergency Home Repairs

Suppose your A/C malfunctioned during the winter, and you do not have extra cash at hand. You can get a same day payday loan to get the A/C repaired and pay it back when you get your monthly wages.

Loss of Job Income

If you become unemployed and don't have any savings or assets to count on, it's likely that you will need some help with your finances sooner rather than later. A same day payday loan can help you get by quickly.

Surprise Car Repairs

If your car breaks down abruptly, you may not have money to repair it. However, getting same day loans online can help make funds available to you for the repair.
Medical Treatments
When you are sick and need to pay for your medical treatment, you can typically borrow up to $5000 with same day loans online without having to provide any collateral.
Last-Minute Travel
If you are short on travel funds and your money is already tied up in business or something else, same day payday loans are worth exploring.
How to Select The Best Same Day Loan Direct Lender?
The best same day loans online direct lender is the one whose loan offers best align with your loan needs. Here are a few steps to evaluate your potential lenders.
Compare APR

The interest rates of same day payday loans are quite high, significantly higher than the interest rates on credit cards and personal loans. So, one can easily default on payment without a good repayment plan in place.

Terms and Fees

Ensure that you understand all the fees involved. You need to ask your potential lenders about the penalty fees, origination fees, early payment fees, and other costs if they are not clear initially.

What Others Say

Every lender promises loads of benefits. But how many of them can deliver these benefits? Reviews from their past customers can help you gauge the lenders' credibility. You can check reviews on sites like Yelp, Trustpilot, or ConsumerReports.
What Are The Eligibility Requirements for Applying Same Day Loans
Same day payday loans have less stringent eligibility requirements than you might think. While banks and traditional lending institutions typically run hard credit checks on borrowers, the lenders in our network will only perform a soft credit check and you don't need to have an elite credit score to qualify for a same day loan.
Be at least 18 years old.
Have a government-issued ID.
Be a permanent resident of the US.
Have proof of stable income.
Have an active bank account for deposits.
Have an active email and phone number.
Frequently Asked Questions
1. How Quickly Or Otherwise Does It Take To Apply For A Same Day Payday Loan?

You can complete a same day loan application in a few minutes. In Fast Title Loans' application form, in particular, you are asked to enter basic information you can provide off the top of your head. Approval decisions are also made in five minutes or less, so you can carry on with the rest of the application really quickly.

2. Are There Same Day Loans for Bad Credit?

Same day loans for bad credit are also available through our lenders, so you stand a very good chance of getting approved even if you have a low credit score.

3. Can I Get Same Day Loans No Credit Checks?

No. All US lenders are required to run credit checks on prospective borrowers. However, most lending institutions have their own peculiar process of going through a borrower's credit history. Just like our partner lenders, they will run a soft check, meaning your credit score won't be affected and the check won't appear on your credit report.

4. What If I Can't Pay My Same-Day Payday Loan by Its Due Date?

Same-day loans are usually repaid within a short period of time. If you are unable to repay the loan, you can contact your lenders to see if you can roll over the loan for more days.
Apply for Same Day Payday Loans Online Today!
You need the cash, but you don't want to wait for it. We get it. Apply for a same day loan via Fast Title Loans and the funds can hit your account in as little as 24 hours.
Get Started Today