Quick Loans
When you are in a financial fix, and can't risk long approval or waiting times, loans from banks won't cut it. It is better to take out a quick loan online. Choose your desired loan amount below to get started. The process is quick, convenient, and easy to get by even as a first-timer.
Any Credit Score Considered
Swift Approval Decision
Safe & Secure
This won't affect your credit score.

What Are Quick Loans?
Sometimes, we need quick cash for personal expenses, emergency medical bills, or to consolidate past, pending payments. A quick loan best suits these kinds of financial emergencies.
Quick loans, or quick cash loans, are short-term loans with fast application, approval, and funding processes. You can be funded within a short period from when you're approved for the loan.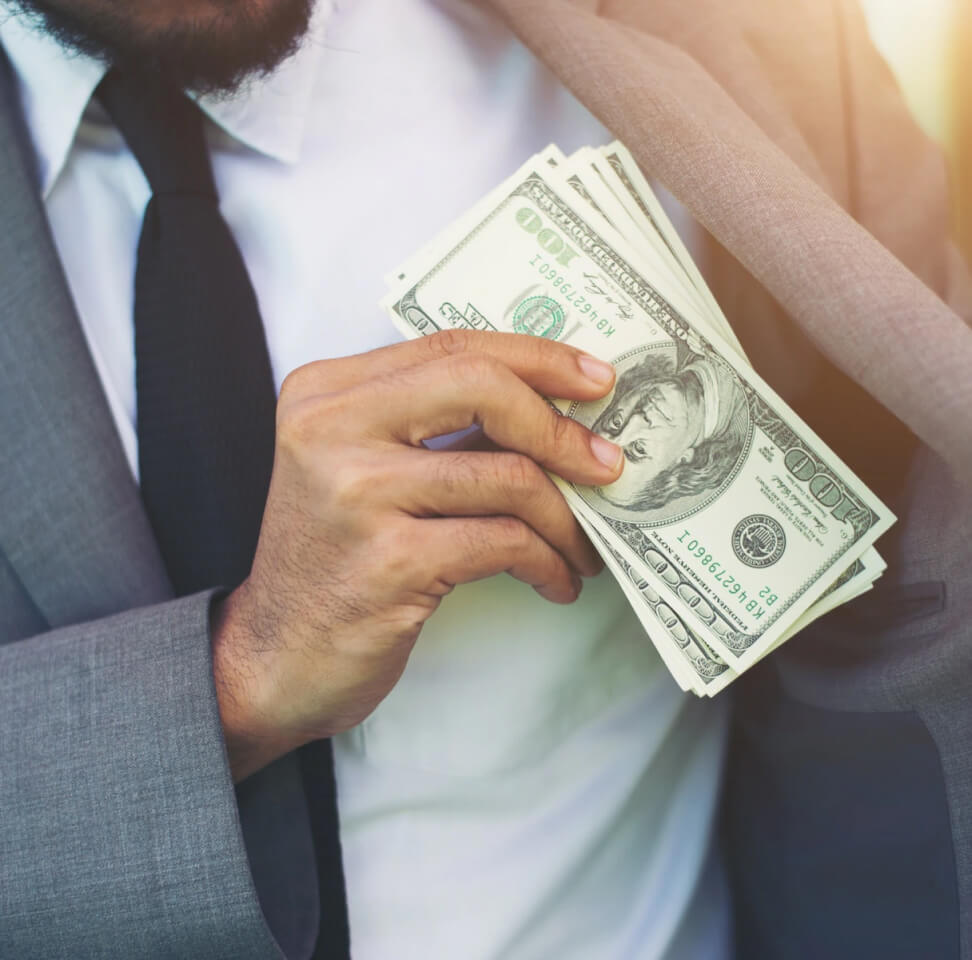 When Should I Choose Quick Cash Loans?
A bank or home equity loan may take anything between weeks to months to get a decision and funding. A number of people get denied even after waiting several months for a loan because of their bad credit scores.
You have better chances of getting approved when requesting a quick loan. With our quick loan lenders, the approval rate is high, somewhere in the 90th percentile.
They will approve your fast loan requests and fund you as soon as possible. You can get fast cash between $100 and $5k to settle your emergency bills.
How Can You Use Fast Cash Loans?
Quick loans are typically unsecured and can be used to finance or settle practically any expense. Here are some of the common reasons why people obtain quick loans.
Emergency Cash Assistance

If you need quick cash to offset any important utility bill, medical bill, or past-due payments, a quick loan might just be a good idea. You can get up to a few thousand and could be funded as soon as the same day or the next depending on the lender.

Debt Consolidation

Some fast cash loans like quick personal loans charge lower interest rates than credit cards. Therefore, you may obtain a personal loan to pay off outstanding debts on your credit card, so as not to incur any more interest on the credit card.

Home Improvement and Repairs

You can also obtain quick loans online to upgrade your homes or make a few repairs. Home damage like a leaking roof cannot be ignored. If you have one and do not have enough cash, you might consider getting a quick cash loan.

Moving Costs

Moving to a new apartment isn't only stressful but can cause some strain on your finances, especially if you are moving out of state. A quick loan can help you cover moving costs, including furnishing your home and making a security deposit on the rent.
Get Quick Cash Loans Online in 3 Steps
Need a quick cash loan now? Here's how to get one; and fast too!
01

Apply in Minutes

Obtaining a quick loan with FastTitleLoans is just as it's called - quick. Complete our form with your personal details, and bank or income information, and you should be connected with willing lenders in a few minutes.

The process is quick, convenient and easy to get-by even as a first timer. Our platform is also easy to navigate and has a clean-UI that will make the application process look as simple as possible.

02

Choose Your Own Terms

The lenders review your fast cash loan application, after which they provide you with a quote. You can get multiple quotes from different lenders, and compare their loan offers all at once.

03

Receive the Money into Your Account

Sign the quote that best resonates with you. You should get funded as soon as the same or the next business day. Note that you may not be able to access the loan if you do not have a checking account.
Pros and Cons of Quick Loans Online
There are certain advantages and disadvantages to personal loans. We shall look at the advantages first and foremost:
Pros
Chief among the benefits of a fast loan is this - the application process is pretty quick. It's also easy and can be done on the go. Here are some other pros of quick loans
Relaxed eligibility criteria:
The eligibility requirements of a quick loan are pretty basic. They do not box you into a corner as much as bank loans or credit cards do.
Soft credit check:
One of the prerequisites of getting a quick loan online is a credit check, as is required by the law. However, our quick loan lenders do not run hard checks which can make your credit score plummet. They do soft credit checks on your profile instead.
Bad credit score does not limit your chances:
You can get quick loans for bad credit with ease. Quick loan lenders pay more attention to your ability to pay back a loan rather than your credit scores.
Improve credit rating
Obtaining a quick loan is one good way to improve your credit rating. But that's only if you pay back within the repayment term or window.
Cons
As with everything else, quick loans also have a few cons and drawbacks you may want to consider. Here they are:
High interest rates
The interest rates on quick loans may be higher than some of its alternative loan options.
Hidden fees
Some lenders are intentionally ambiguous in the offers they provide their customers. Embedded in these loan offers are hidden fees and costs the borrowers have no clue about. As a result, the cost of the loan turns out higher than what the borrower expected.
Continuous cycle of debt
Because of how incredibly easy it is to get a quick loan, a few borrowers end up borrowing more than they can afford to repay. The interest accumulates over time, and the borrower finds it difficult to pay back.
Frequently Asked Questions
1. How Fast Can I Get a Fast Cash Loan?

This typically depends on the lender. Our partner lenders review your application and make funding decisions in as quickly as five minutes. If approved, you should be able to access your quick loan from your checking account as soon as the same or the following business day.

2. Can I Get Quick Loans for Bad Credit?

Yes, you can. According to FICO, the main metric used for accessing how bad or good one's credit score is, you are in the poor credit category if you have a credit score less than 579 on a scale of 300 to 850. With Fast Title Loans, you can still obtain quick loans for bad credit so long as you can afford it.

3. Who Can Apply for Quick Loans Online?

Nearly anyone can. But you cannot qualify for one if you are not a resident of the country, at least 18 years old, have a checking or savings account, or have a debit card.

4. Is FastTitleLoans The Direct Lender?

No, we are not. We are a loan broker instead. A loan broker gives you access to different lenders at a time, so you can compare their lending offers and choose which suits your financial condition best.
Start Quick Loans and Get Cash Now!
Do you need some money instantly? FastTitleLoans will give you the quickest response to your loan application. Get Started now and you can get funded as soon as the following business day. What's more? You can get up to $5k.
Get Started Today