Loans for Bad Credit
Bad credit loans are designed to help someone with a low credit score - often caused by short or no credit history or a credit report that is less than spotless.
Any Credit Score Considered
Swift Approval Decision
Safe & Secure
This won't affect your credit score.

What is Bad Credit?
Bad credit refers to the status of having a low credit score, namely, falling within the range of 300 to 580. This may be caused by not paying bills or loans on time or having too many outstanding debts.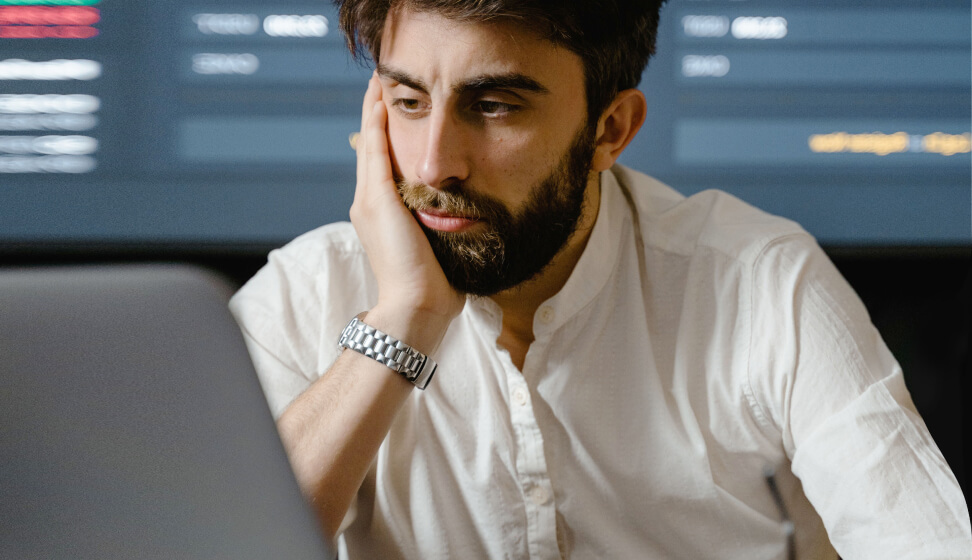 What Are Loans for Bad Credit?
As you can tell from their name, loans for bad credit are loans designed to help people who have bad credit. There is often no minimum credit score requirement to be considered for this type of loan. And many of them don't require you to use anything as collateral.
Bad credit loans can be easily obtained online, especially if you do that with brokers like Fast Title Loans. Many of our partner lenders can offer satisfactory services to those who have subpar credit. You will find the right loan option for you with no trouble here.
Advantages of Getting a Bad Credit Loan on Fast Title Loans
No Hard Credit Checks

Many of our lending partners only conduct soft credit checks on you. This will leave no mark on your credit rating. So you don't have to worry about your credit score getting impacted.

Get Funds Quickly

Our partner lenders strive to give you the loan money as fast as possible. It will take only a few hours for them to process your application. And the fund can go into your account within one or two days.

Guaranteed Security

Your information will be well protected on Fast Title Loans. We safeguard it with state-of-the art security technology and we handle and share information in compliance with all the federal/state privacy regulations.
We Offer 4 Types of Loans for People With Bad Credit
Here at Fast Title Loans, you can find lenders who provide the following types of bad credit loans:
Steps to Apply for Poor Credit Loans Online
01

Submit Information

Submit an application and provide details using our simple online form, which takes only a few minutes to complete.

02

Get Approved

Our lenders check your information and determine your eligibility. If they approve, they will give you offers with terms and rates.

03

Receive Money

Once you accept an offer and sign the agreement, you can receive the money as soon as 24 hours.
How Much Can You Borrow With a Bad Credit Loan?
The amount you can borrow depends on how much your lender thinks they should grant you based on your financial status. But here at Fast Title Loans, you'll be able to get up to $35,000 for a bad credit loan.
What Can Loans for Bad Credit Be Used For?
It is typical for a person with low credit ratings to apply for bad credit loans whenever they have an emergency. The lender does not dictate how you should use the loan, meaning that you can use it on anything. However, some lenders may ask you upfront about how you plan to use the money upfront during the application.
Consolidate existing debts
Make home improvements
Repair your cars
Cover medical expenses
Meet education expenses
Frequently Asked Questions
1. Can I use bad credit loans for debt consolidation?

Yes. In most cases the money you borrow from Fast Title Loans is allowed to be used for debt consolidation. And sometimes this is a great option for many people who want to do that. You may get a lower rate and end up paying less fees and interests on the debts you're combining.

2. How to identify a bad credit loan scam?

In many cases, bad credit loan scammers will provide an enticing deal to make you fall for it. These lenders claim they have absolutely no credit checks and you're guaranteed to get their loans. But they can only lead you to debt traps.

3. Is it easy to get a personal loan with bad credit?

Yes, especially if you apply on Fast Title Loans. Unlike traditional lending institutions, the online personal loan lenders we connect you with have high approval rates and are happy to lend money to bad credit borrowers.

4. Can I get a bad credit loan without a credit check?

The bad credit lenders on Fast Title Loans always conduct credit checks on their borrowers. This is to protect themselves and make sure you won't get money you can't pay back. But more often than not, they only run soft credit checks so you won't see your credit score decrease.
Get Loans for Bad Credit Online Easily
Need a loan but have bad credit? We are here to help! At Fast Title Loans, you will be able to find safe and suitable bad credit loans easily and fast.
Get Started Today