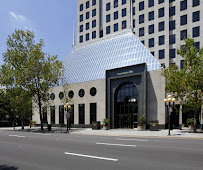 Mortgage broker
Florida Home Funding
N Orange Ave, Orlando
4.9
(29)
Services
Home Purchasing Assistance
Mortgage Loan Application Assistance
Mortgage Rate Shopping Assistance
Mortgage Refinancing Assistance
15 Year Fixed Rate Mortgage
30 Year Loan
Adjustable Rate Mortgages
Amortized Loan
Conventional Conforming Loans
Conventional Mortgage Loans
Conventional Mortgage
Energy Efficient Mortgage
Looking for a loan?
This won't affect your credit score.
Reviews
There are 29 customer reviews. Check out their experiences with this business.
D

David D'Eramo

5

As a first time home buyer, Sharam really helped lead me through the steps from start to finish with my mortgage and helped me understand each part of it along the way. It was a pleasure working with him and his associates, and will definitely reccomend to friends and family and will use in the future!! You wont be disapointed!!

H

Heather Butler-Brown

5

First time home buyers and Shahram and Cindie made the process so smooth! We we're nervous and didn't even know where to start - with their patience and expertise my wife and I now own our beautiful home. We could not have done it without their guidance!

J

Jennifer Rothman

5

I was very pleased with my experience with Mr. Sondi at Sondi and Associates. He was extremely knowledgeable and kept me constantly up-to-date with my application process. He handled my case personally and answered all questions promptly and compeltely. My entire turn-around with my refinance was approximately 12 days. I've already recommended this company to several of my friends looking to refinance in the Heathrow area and would happily recommend him to anyone in search of a home refinance solution.

N

Nick F.

5

Incredible team!!! Brian, Cindie and Alex it was such a pleasure working with you all. Very professional, always quick with a response when I had a question. The whole process was a breeze, thanks again for helping me buy my first home. highly recommend!!

S

Scot Frei

5

Mr. Sondi was the 3rd mortgage broker I dealt with, and the only one who didn't leave me backing away clutching my wallet. He was extremely helpful and honest to a fault. We ended up with an APR half a % below the other offers I saw. I recommend him wholeheartedly.

J

Jennifer Grantman

1

I tried calling to ask questions about different Mortgages you are offering right now and Allen was incredibly condescending (with his "25 years experience") and did not seem willing to help, nor respect the fact I had some basic questions I wanted answered before going through a pre-approval process. I have been calling multiple lenders with the same questions and have not had even close to a negative experience as what I had here. We are in different times these days, it is time to run a business with a little more compassion. #takingmybusinesselsewhere

Response from the owner

We pride ourselves in providing straightforward answers. The fact that you say you have been calling multiple lenders confirms that you are asking for a loan that is not possible. Just because we can't offer you a product that you want doesn't mean you have to give us a negative review.

y

yurry milien

5

Sondi definitely went above and beyond his job to get us the best deal as possible. Sondi treated us as we were his family. As first time home buyers, we really couldn't be happier that we found Sondi. Florida home funding is the best.....keep up the great work!!!!

S

Sylvie tsirigotis

5

Sharam and Cindie were amazing!!!!!!! I had a very short window of time and a very complicated closing. It was one of those, "what can go wrong, will go wrong" situations. Thanks to Cindie and Sharam for acting so quickly and working so hard to deal with all the changes and make it all work for us. Even when Sharam had the flu, he worked through it. I would highly recommend to anyone. Thanks you guys :)))))

J

James Leconte

1

My wife and I were preapproved with this man for a home loan. He was very chill and laid back but very unprofessional using foul language. We were quickly preapproved. The house we were interested in was in a somewhat prominent sort after neighborhood. The seller of the house ran into us while we were looking at the house, before you know it she was requesting my mortgage broker number to talk to him. The same day I got a phone call from FHF asking me questions about my employment. Make a long story short he came up with some bogus reason and said he will not be able to help us. When I called my boss he told me he received a call from sonji and he was really rude. When I spoke to another mortgage broker they told me that being a travel nurse is not a problem. Don't recommend him for people with class.

Response from the owner

James, I wish that I could have helped you. I make money by doing a mortgage not denying it. If there was a way to qualify you for a mortgage to buy your home, I would have helped. My job is to find my customers the best mortgage rates as long as they meet Fannie Mae's conventional or FHA's mortgage underwriting guidelines. Being a traveling nurse has nothing to do with qualifying or not qualifying for a mortgage loan. Due to the Financial Privacy Act, I cannot publicly address the specifics of why you did not meet the underwriting guidelines on Google. I believe that I had spent sufficient time explaining the guideline with you over the phone and also to why you did not meet them. I am just a broker and I don't make the rules. I wish you the best and I am sorry if you felt that I did not do my best to help you. I am not a big mortgage lender. I am just a local mortgage broker that tries his best to help people.

C

Chet&Mary

5

Mr Shahram Sondi with Florida Home Funding did an outstanding job assisting us with refinancing our home. He was processional, attentive, knowledgeable and courteous. He was available during the morning, afternoon and evening. We were able to complete the application and closing without leaving our home. Mr Sondi emailed us the application forms, than we emailed them back completed with our documents. He scheduled a notary to our home and completed the closing within 30 minutes. The notary was also professional and attentive. The process from start to finish only took one month; we select a 25 year mortgage, lowered our interest rate by 2% and monthly payments by hundreds of dollars. The closing cost was less than other brokers' fees. Thank You Mr Sondi.
Business Info
390 N Orange Ave #2125, Orlando, FL 32801, United States
Nearby Title loans in Orlando
FAQs
1. How Can I Reach Florida Home Funding?

We advise you to dial their phone number +1 407-904-7536. Another way is to complete an application on their website and wait for them to reach you.

3. What Financial Services Does Florida Home Funding Offer?

Florida Home Funding is famous for its many services including: '

Home purchasing assistance
Mortgage loan application assistance
Mortgage rate shopping assistance
Mortgage refinancing assistance
15 - Year Fixed Rate Mortgage

' You can also

request an online payday loan

if you have a stable income.

5. Is Florida Home Funding an Agency or a Lender?

Florida Home Funding is a Mortgage broker. If you are wondering how to request a loan, you can turn to Fast Title Loans. With a focus on

title loans

, it can also help you get the best deal.
2. How Can I Get to a Store of Florida Home Funding?

390 N Orange Ave #2125, Orlando, FL 32801, United States is the address of Florida Home Funding. Use an online map to plan a route beforehand so you can get there fast.

4. How Can I Secure a Quick Loan from Florida Home Funding?

You can go to their shop or request a loan on their website. It's worth noting that an instant installment Loan may suit your needs better.

Visit this website

to have a look. We suggest you weigh your options and make an informed decision.

6. What Should I Do if I'm not Able to Pay Back a Loan?

Failure to repay a loan can lower your credit score. Contact the loan provider as soon as possible and see if you can work out a new agreement.

7. Are There Loans for Bad Credit From Florida Home Funding?