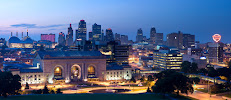 Title company
Platinum Title LLC
College Blvd, Overland Park
4.6
(10)
Services
Lender Services
Title Insurance
Mortgage Loan
Looking for a loan?
This won't affect your credit score.
Reviews
There are 10 customer reviews. Check out their experiences with this business.
r

r Bhattara

1

Very disappointed with this company. We are closing on a house. They made a mistake on the math. They admitted to it. During one of the most busiest times of Our Lives of moving things out and selling our old house. They wanted us to write a check for their mistake. When I complain they said that don't worry about it just keep the check. Then they reverse the charges of the check that we deposited. They did this without even telling us. I can't believe it. I now have to pay a bank penalty on top of it. An escrow is responsibility is the distribute proceeds. It is not their money. I am very concerned about their fiduciary responsibility.

Response from the owner

Mr & Mrs Bhattacharya we are very sorry for any extra stress that you may have felt during the process of buying your home, that our slight error might have caused. Thank you for allowing us to serve you.

J

Julie

5

We had the pleasure of working with Holly for the signing on our house and she and the gals at the desk were just wonderful! Holly did an excellent job explaining what the papers were for and we enjoyed a lovely conversation in between business bits and really had a great time. As of June 3th, 2021 masks were 'at your preference' but they still had a wonderful plexiglass barrier up between our side of the conference table and Holly's. It didn't make it difficult to hear at all, and it was nice to be able to share smiles FINALLY, while keeping everyone in the safe-zone. Tiff and the team we worked with prior to arrival sent helpful emails with clear instructions and were very prompt to respond to any questions or changes in numbers. I have worked with Platinum Title once before and was just over the moon to be working with them again. Great work team! I appreciate your hard work and attention to detail. So nice knowing my info is in such friendly, caring and capable hands.

Response from the owner

Julie, we appreciate your business and your time leaving us a review. We hope we can serve you again.

t

tom jordan

5

Great place. Wonderful decor. Only took .5 hour for closing. Oh and wohoo I got a free pen.

Response from the owner

Tom thank you for your kind words, but most importantly, thank you for allowing us to serve you and we hope to do so again on your next transaction.

L

Lane Stephens

5

They are always hospitable. Very prompt when asked questions. We wouldn't have it any other way.

Response from the owner

Lane, Thank you so much for your business and for taking the time to leave us a review.

S

Steven Ellzey

3

Updated 30 Sept: I was reached out to directly about my experience. They promised to refund my $175 closing fee. This is enough to make small amends for no communication until I reached out multiple times day of closing, which was on the calendar for 1+ months before the set closing date. I appreciate the gesture of goodwill. Original post: 50 stars for the receptionist. 1 star for the rest of the experience with this group. Not just bad communication - no communication. I had to reach out twice on the morning of my closing asking for some kind of confirmation that it was happening, much less when. The agent interrupted and talked over me - the person paying for the services - and insisted that it was a '10 minute appointment' with no empathy or acknowledgement of the fact that it was over 2 hours of my day given other appointments already on the books. I kept wondering, 'who is paying who?' I've never been talked over or down to the way this agent did. If I was not leaving the country, I would have insisted on working with another company. The receptionist was the bandaid that helped smooth what was otherwise a sterile and transactional-at-best experience. This was a bummer on an otherwise very exciting and celebratory day.

Response from the owner

Mr. Ellzey, Thank you for taking the time to let us know that you were less than satisfied with your experience in closing with us. After receiving your comments we have reviewed our processes and communications to try and ensure this does not happen again. We would hope that should you need our services again in the future, that you would give us the opportunity to serve you and exceed your expectations.

J

Jerimiah Rapada

5

Platinum Title worked with us getting our new home and everything went smoothly! Great awesome people!

Response from the owner

Thank you for tour business! Glad to hear everything went smooth.

J

Jessica DeWitt

5

They were so easy to work with. They made our refi process extra smooth and stress-free! I would highly recommend Tiffany and Courtney who went above and beyond for us!

Response from the owner

Thank you Jessica for your kind words. We hope we can serve you again in the future.

E

Eric Strawder

1

Only because I cannot give 0 stars. They don't return phone calls, fail to explain pretty much anything, and they didn't give us a key piece of information so we almost weren't able to close on our new house in time to avoid a night in a hotel and a very expensive bill from the movers.

Response from the owner

Eric, we are sorry to hear that your experience with our service did not meet your expectations. It is our intention to make sure each client has a clear understanding of what is going on throughout the entire closing process. After reviewing your file it appears that there were some unusual circumstances to be handled, but again we apologize that we did not make those clear to you. We sincerely hope that you will give us another chance in the future to serve you.

J

Jason Barnes

5

Very fast and professional. They had all our documents ready when we walked in and made the entire process easier and quicker than many simpler things. I think our entire closing and funding may have taken 15 minutes - tops (in and out time). Highly recommend for a quick professional job.

Response from the owner

Jason, Thank you for your business and taking the time to leave us your review.

C

Chuck Williams

5

The staff at Platinum Title were helpful and especially communicative on phone and by email. We were able to get in and out pretty quickly when we purchased our new home. They filled the deed papers for us and mailed a copy of everything.

Response from the owner

Chuck, Thank you for your review. We hope we can serve you again.
Business Info
4400 College Blvd #100, Overland Park, KS 66211, United States
Nearby Title loans in Overland Park
FAQs
1. How Can I Reach Platinum Title LLC?

You can dial their phone number +1 913-491-5001. Another way is to complete an application on their website and wait for them to reach you.

3. What Does Platinum Title LLC Offer?

Platinum Title LLC offers a wide array of financial services including: '

Lender services
Title insurance
Mortgage Loan

' You can also

get a payday loan online

if you have a stable income.

5. Is Platinum Title LLC an Agency or a Lender?

Platinum Title LLC is a Title company. If you are not sure where to get a loan, you can turn to Fast Title Loans. With a focus on

high-approval-rate title loans

, it can also help you get the best deal.
2. How Do I Find Platinum Title LLC?

4400 College Blvd #100, Overland Park, KS 66211, United States is the address of Platinum Title LLC. Search for a route online so you can get there fast.

4. How Do I Get a Loan from Platinum Title LLC?

You can go to their shop or request a loan on their website. It's worth noting that an instant installment Loan may suit your needs better.

Visit this website

to have a look. We suggest you weigh your options and make an informed decision.

6. What Can I Do if I Can't Repay a Loan?

Failure to repay a loan can harm your credit score. Contact the lender as soon as possible and see if you can change the term length.

7. Are There Loans for Bad Credit From Platinum Title LLC?