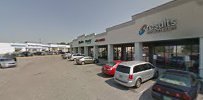 Loan agency
Tower Loan
Airport Blvd, Mobile
2.3
(4)
Services
Title Loans
Apply For Loans Online
Auto Loans
Auto Repairs
Building Credit
Car Repairs
Cash Advance
Cash Personal Loans
Consolidate Debt
Consumer Finance
Consumer Loans
Conventional Loans
Looking for a loan?
This won't affect your credit score.
Reviews
There are 4 customer reviews. Check out their experiences with this business.
T

Tamara McCall

1

July 22, 2020; my husband, Willie S. McCall unexpectedly passed away. Prior to his passing, he contacted the facility to request the title to the car that was paid off in June 2020. Unfortunately he became sick soon after and was unable to physically come in and get it. On September 9, 2020; I called the store and requested the title. I was advised, by Blake that my husband would need to come into the store and physically pick it up. I did not understand this requirement since both of our names are listed on the title. I explained to Blake that would be impossible because my husband was no longer here. Blake tried to repeatedly question me about this fact and at that moment I felt highly offended. His tone and questions were very insensitive in nature. He then explained that I would need proof that my husband was no longer here, so I asked if a death certificate was sufficient. I do not know who in their right mind would call into an establishment and make up the fact that there husband or significant other had passed away. On September 10, 2020; I went into the store with my youngest daughter, who is 8-years old and still grieving the loss of her father. I was encountered by a nice young lady who was more than willing to assist me. I explained the reason for the visit, provided my name since I was on the account also, and provided a copy of the death certificate. After I provided her the death certificate, she proceeded to make a copy and walked it over to Blake. Blake went and got the file. Blake asked the young lady, if I had the death certificate and she replied that it was in her hands. He walks up to me and asks if my name is Tamara Hooks, I corrected him by saying that was my maiden name and my legal name is Tamara McCall. He then went on to discuss an account that has been paid off nearly two years and is reflected on my credit report as paid in full. I advised Blake that I was only there for the title. This annoyed Blake. He then advised me that he would have the Sheriff come to my home. I became livid. What is this to say to someone who suddenly lost their spouse and it heavily grieving? I did say to Blake that I hope you never ever lose a love one or someone closes to you and have to experience someone being rude to you, as you are to me. His interaction with me made my daughter very upset. He then gave me the title and continued to ask him me about the closed account, implying that it was unpaid. This was concerning since no action had been attempted in the last two years and now he continues to bring it up. The entire interaction was uncomfortable and uncalled for. After reviewing the title, I discovered that both of our names were on it. I am confused as to why it mattered that only Mr. McCall was able to pick up the title. After initially sharing with Blake that my husband had passed, he offered no condolences but became more insensitive. This seems like a poor reflection on your company, who identifies themselves as the nations' leader among independent finance companies. Blake's highly insensitive tone, threats and demeanor seem like conduct that is very unbecoming of a Tower Loan employee. I read where Tower Loans strives to service their customers with a smile and friendly customer service. If this is part of your mission or core value, maybe you should communicate that with Blake. In undergrad school, I learned that word of mouth marketing is so incredibly important and I am willing to share my negative experience with Yelp, Google review, Instagram, Facebook and any other platform needed. I recommend that Tower Loan Corporate Office send Blake through a Sensitivity Training and Customer Service Course before allowing him to continue his interaction with the public.

T

Toni Nelson

1

So I called in to make a payment on my husbands account which I might add I have been doing for several years now. They call wanting a payment and leave a message on MY PHONE so I called back to do just that. I tell the lady I want to make a payment on my husbands account,now I didn't ask about the loan just make payment and the lady ask is your husband on your banking account? I said no. The lady says well I can't take a payment from you Because his name is not on the account...REALLY? I said well you call me wanting a pay so if you are not going to take a payment don't call me anymore and the lady preceded to tell me that they have not been calling me? So now I am being called a lier and insulting my intelligence. So I then asked the lady if she takes pre-paid cards and she responded no. So I then told her well you will not get a payment,I can't believe this place will not take a payment on somebodies account, you are GIVING them money! The lady finally said fine I will take the payment! We will never use this company again, they are rude, hateful and very unprofessional.

T

Teresa Scharmen

5

My mom has gotten several loans from them and has never had a problem they are very friendly & she never gets a call from them except to see if she needs extra money around the holidays.

L

Latanya Washington

1

Just horrible ....paid off the loan yet still on my credit report as negative.....still fighting to get it removed asap
Business Info
3654 Airport Blvd, Mobile, AL 36608, United States
Nearby Title loans in Mobile
FAQs
1. How Do I Contact Tower Loan?

One of the easiest way is to call their phone number +1 251-345-0940. Another way is to complete an application through their official website and wait for them to get back to you.

3. What Does Tower Loan Offer?

Tower Loan provides various services including: '

Title loans
Installment loans
Apply For Loans Online
Auto Loans
Auto Repairs

' You can also

request an online payday loan

if you have a stable income.

5. Is Tower Loan an Agency or a Lender?

Tower Loan is a Loan agency. If you are not sure where to get a loan, you can turn to Fast Title Loans. With a focus on

online title loans

, it can also help you get the best deal.
2. How Can I Get to a Store of Tower Loan?

3654 Airport Blvd, Mobile, AL 36608, United States is the address of Tower Loan. Use an online map to plan a route beforehand so you can get there fast.

4. How Do I Take Out a Loan from Tower Loan?

You can go to their shop or request a loan on their website. It's worth noting that an online installment loan may help you cover an unexpected expense better.

Go to this website

to have a look. We suggest you weigh your options and make an informed decision.

6. What Should I Do if I Default on a Loan?

Failure to repay a loan has a negative effect on your credit score. Reach out to the lender as soon as possible and see if you can find a solution.

7. Can Borrowers With Poor Credit Request A Loan From Tower Loan?