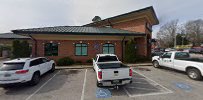 Bank
SouthState Bank
2nd Ave, Opelika
2.9
(10)
Looking for a loan?
This won't affect your credit score.
Reviews
There are 10 customer reviews. Check out their experiences with this business.
J

James Joyce

5

This review is for this branch only, not SouthState as a whole (my complaints about their app don't belong here). I have had good experiences whenever I've needed to visit this location, and both the tellers and bankers have been friendly and helpful. Today, Mr. Dowdell, one of the bankers, was able to quickly and easily take care of a fee for me. The service at this location and others in the area are why I remain a SouthState customer after more than a decade and two bank mergers.

Response from the owner

Thank you, James! If you do need assistance with your mobile app or online banking, please reach out to us at [email protected] so we can connect you with digital support if needed.

S

Sonora Wheeler

4

Three star rating on my overall experiences with Centerstate and now SouthState because ever since the switch from (beloved and missed) Charter Bank I've had several issues with my account. I was prepared to close my account which I've had since I was eighteen years old. That being said, I give a five star rating on the experience I had with Tonie. He was very helpful and attentive to my questions and concerns and honesty if my encounter with him had not been so pleasant I was going to close my account and go to another bank altogether. Keep folks like Tonie working customer service.

Response from the owner

We're so glad that our team was able to assist you, Sonora. Thank you for banking with us.

A

Alexis Vallia

4

Never once had problems with ATM or customer service whenever I was in the area and had to run by. Service was quick and never once had to wait a long time except for when they were transitioning from charter to Centerstate thats it. Other than that the staff were very friendly and never once had trouble getting in touch with someone on the phone.

Response from the owner

We appreciate your positive feedback, Alexis.

T

TaDYCaKeS

4

I've had nothing but good experiences since using this Bank. I only wish that they were still open on Saturdays!

Response from the owner

Thank you so much for your review! We encourage you to visit our website to find a location with Saturday hours.

9

9ein lives

1

I'm very disappointed in what this bank turned into. Centerstate has ruined the amazing buisiness that was Charter. Setting aside the nightmare that was the transition, it now seems like everything good that Charter had is gone. 1. The app is like dealing with dial-up and you have to log back in if you hit the back button. 2. Direct deposits take too long to clear. 3. Transfers from/to your own accounts have to be scheduled if its after 10 p.m. ( and as of a day later it still hasn't cleared)

A

Ashley Hill

5

I just wanted take the time to day how pleased I was of the professionalism of the bank as well as my banker Tony!!!! All u need is patience.an they will definitely assist your needs. Very very pleased. Especially,with the situation I have absolutely thankful for the service. An overall I'm back with the bank for my banking needs. Thanks again (banker) Tony

Response from the owner

Thank you Ashley for sharing your experience.

S

Summer Reign

1

This USED to be a great bank when it was Charter. The online banking "app" is so outdated it looks like someone made it from a Nextel phone. My balance is never correct, transactions pend for almost a week and when you deposit a check, funds are no longer immediately available.

M

Meg Mayfield

1

Today they are closed? People are riding around the parking lot? No email to let anyone know- they have our emails... I will be finding another bank to call home after its machines have gobbled up my debit card, and they over drafted a friends account 3 times with at least 3 attempts to resolve. I like the locals who work there but should be able to do my banking when the hours say opened.

Response from the owner

Meg, your time is very important to us and we understand your frustrations. We apologize for any inconvenience this temporary closing caused. We'd hate to see you go, and would love to help you in any way we can. Please call 855-863-2265 or email us by visiting our website, and one of our team members will contact you.

A

Alexander Bell

1

Charter Bank was good small local / regional bank. The purchase and transition to Center State Bank was poorly planned (and executed?). The Center State Bank online banking and app are very very weak compared to the Charter Bank system. I can't recommend this bank right now. I have not moved my accounts but the clock is ticking. I sure hope this turns around.

W

William Moore

2

No where near the customer service of the previous Charter Bank. The new company has a lot to learn about customer service and support.

Response from the owner

We appreciate you providing this customer service feedback, William. If you'd like to speak to one of our bankers about your experience, please email your contact number to [email protected].
Business Info
701 2nd Ave, Opelika, AL 36801, United States
Nearby Title loans in Opelika
FAQs
1. What Can I Do to Contact SouthState Bank?

We advise you to dial their phone number +1 334-364-5910. Another way is to complete an application through their official website and wait for them to contact you.

3. How Do I Get a Loan from SouthState Bank?

You can go to their shop or request a loan on their website. It's worth noting that

a fast installment loan

may suit your needs better. We suggest you weigh your options and make an informed decision.

5. What Can I Do if I Can't Repay a Loan?

Failure to repay a loan can harm your credit score. Contact the loan provider as soon as possible and see if you can change the term length.
2. How Can I Get to a Store of SouthState Bank?

701 2nd Ave, Opelika, AL 36801, United States is the address of SouthState Bank. Search for a route online so you can get there fast.

4. Is SouthState Bank an Agency or a Lender?

SouthState Bank is a Bank. If you have no idea what type of loan you want,

check out our platform

to learn about Fast Title Loans. With a focus on online title loans, it can also help you get the best deal.

6. Are There Loans for Bad Credit From SouthState Bank?

Yes. Borrowers can also

check out our platform

to get a personal loan online with bad credit through Fast Title Loans, which offers premium financial services.