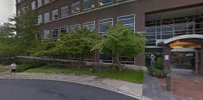 Title company
Reli Title
Grandview Pkwy, Birmingham
4.1
(10)
Services
Acknowledgment Statement Notarization
Affidavit Oath Notarization
Apostille Certificate Notarization
Deed Notarization
General Notarization
Loan Notarization
Notary Signing Services
Power Of Attorney Document Notarization
Wills Trusts Notarization
Apostille Services
Apostille Courier
Destination Wedding
Looking for a loan?
This won't affect your credit score.
Reviews
There are 10 customer reviews. Check out their experiences with this business.
D

DOMINIQUE FRANK

5

Reli Title made closing on my home a quick and easy process! My closing attorney was friendly, witty and very knowledgeable. I felt very comfortable and was treated amazingly from the moment I arrived. I highly recommend their services!

T

Trey Horton

5

ReliTitle has been a staple for closings and efficient title services for decades. After closing more than 100 transactions with them over the years I can highly recommend Reli Title. They have grown to several Locations.

D

Dorothy Daniels

1

Absolutely terrible. They know nothing about what title insurance is or how it works. Argumentative and combative, always. More expensive than any other title company in town and they know the least about title. Gross incompetence all around.

J

Joshua Elder

1

I was shamed for bringing my wife and mother to closing, was told "wow you brought the whole crew, you are the seller right!?" Matthew Kid. There has been no response to request to get copies of the papers that were signed at closing. No one that was involved in the process was present the day of and the process was rushed. I would suggest not using this company. We live in a society to where there are still citizens that are unfamiliar with technology and there was no understanding or patience with this process. I have never handed people money while being made out to be an annoyance to someone and I never will again.

V

Vision Lounge SC

1

This is company is very slack and the slowest title company of all time. Every time I called there was some excuse as to why they hadn't done my paperwork. They would tell the seller things but not keep me informed. It's taking over a month for them to close! I don't even know the close cost yet but yet they claim we are closing. Never again. If you see this title company do yourself a favor and run.

J

Joe Impello

1

Horrible. I was seller and it was the worst closing I have ever seen. Poor communication, disregard for customer and bullying me to close. Closing was a few days away and when I called to ask when and what time they said they had 39 closings on Monday Sept 21 and would need to push us back. Really? I told them I couldn't and they said come in Friday Sept. 18. Ok... Friday came and at the table was the first time I saw my ALTA and it was wrong in several places. They failed to find and list my mortgage. Unfortunately, I disclosed I had a mortgage. They said "whew" thanks for being honest... Really? They also listed several sewer leins that I am NOT responsible for. We went round and round and round for days! They apparently do not know Jefferson County mor do they know what a compliance letter is. They tried to strong arm me by saying " they needed to close this now and I work it out later" Really? After 29 emails I finally spoke with the owner of the company, Gill. He passed me off to some other attorney named Tyler who actually cared about me and said I was correct and not responsible for the leins. Duh! That's what I was telling them for days..... I asked them to refund me the attorney fees associated with the closing and they refused. The buyers closed on Monday Sept. 21 as scheduled but I did not get resolved until the following Friday Sept. 25. When I finally received a correct ALTA I discovered they did not refund the attorney fees. Horrible.!.

J

Jay Clyce

5

I have been in the mortgage business for 5 years. Reli is one of my favorites to work with. I find myself going to them a lot not just because I like their efficiency amd effectiveness but because many of my transactions are directed by other parties from my real estate transactions. They are well known. This is a phenomenal team for residential real estate title and closings. Natalie Pippin is a rock star. Great hire Kent!

C

Charlie Graham

5

I had my first closing with them yesterday and they did a great job. Very impressed by how professional their staff is how great of a job they did taking care of the needs for the closing. Even when it got moved up they made it happen in pinch. Every Realtor in Birmingham needs to give them a shot at your next closing because they will get it done!

T

Tom Douglass

5

Absolutely awesome! I have no worries when RELI is involved with a closing; they do whatever it takes! The most recent example of this is when they drew up a power of attorney and met with the sellers 2 days before closing at their home at 7 o'clock at night. Thanks to their proactive business approach, the home closed on time with no problems even while the wife was in the hospital preparing to give birth to her new son. Talk about customer service and satisfaction.

W

William Posey

5

I have been on the "seller's" side with this company twice now. I'd like to take a moment and say that I've enjoyed both transactions as a seller. I would highly recommend utilizing Reli for any of your real estate needs or closing services. A special thank you to Cathy Tindle and Caitlin Graham for their professionalism and communication during what can be (and was) a frustrating and unprofessional situation with the buyer (and their real estate agent) that bought my property. Kudos for the Reli team managing this situation. Just wanted to provide some honest feedback for anybody and/or company inquiring about Reli here in Birmingham.
Business Info
3595 Grandview Pkwy, Birmingham, AL 35243, United States
Nearby Title loans in Birmingham
FAQs
1. What Can I Do to Contact Reli Title?

You can dial their phone number +1 205-970-2200. Another way is to complete an application on their website and wait for them to contact you.

3. What Financial Services Does Reli Title Offer?

Reli Title is famous for its many services including: '

Acknowledgment statement notarization
Affidavit & oath notarization
Apostille certificate notarization
Deed notarization
General notarization

' You can also

get a payday loan online

if you have a stable income.

5. Is Reli Title an Agency or a Lender?

Reli Title is a Title company. If you are wondering how to request a loan, you can turn to Fast Title Loans. With a focus on

online title loans

, it can also help you get all kinds of financial services.
2. How Do I Find Reli Title?

3595 Grandview Pkwy, Birmingham, AL 35243, United States is the address of Reli Title. Use online navigation services to get there fast.

4. How Do I Take Out a Loan from Reli Title?

You can head to their shop near you or request a loan on their website. It's worth noting that an online installment loan may address your needs better.

Visit this website

to have a look. We suggest you carefully consider all the possibilities and make an informed decision.

6. What Should I Do if I'm not Able to Pay Back a Loan?

Failure to repay a loan can lower your credit score. Reach out to the lender as soon as possible and see if you can change the term length.

7. Are There Loans for Bad Credit From Reli Title?