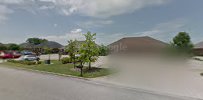 Title company
Martin Closing Services
Crossland Loop, Montgomery
4
(10)
Looking for a loan?
This won't affect your credit score.
Reviews
There are 10 customer reviews. Check out their experiences with this business.
K

Karen Monter

1

DO NOT USE THIS CLOSING SERVICE. Tris was so incredibly rude. She belittled any mistakes that was done on accident and through the guidance of a notary. She made sure to let us know that we were holding her up, but it was ok when she misspelled our last name. That also held the process up. When we asked to speak to her supervisor (which is the owner), she said the owner was not interested in speaking to us. She also told us that the owner was perfectly fine in the way Trish was speaking to us. We asked for his contact information and she declined. Eventually she did send it in an email and again told us the owner did not care to speak to us. We tried reaching out, and the owner decline our calls and emails.

K

Kelly Emfinger

5

Mr Martin is professional and honest. He is dependable explaining everything as we went. This is my 3rd time using him and if we buy another place we will use him again.

R

Ross Phom

1

Recently used this law firm while selling my home . Customer service isn't important to this business, or their owner James. Experienced unprofessional behavior from Trish the paralegal they employ. She seems to be burnt out or something because she escalates minor issues and makes the selling experience a difficult one. She rarely reached out to offer assistance when completing paper work & only cares about her frustrations. I do not recommend using this business if you want a professional, helpful, customer service forward experience while selling your home.

B

Business Account

1

Unprofessional at it's best... I'm sorry doesn't cut it when you should have approached the conversation with respect because we were still a "customer" and not peions of the street. Trish is nasty and RUDE at the time when her customer is looking to her for a resolution and comfort!!!

T

Taneshia Phomsavanh

1

VERY UNPROFESSIONAL. I used this law firm while selling my home. There was a mistake on my end during the notarization portion of our final paper work. The notary told me to sign a specific way and that I could use my POA & was incorrect. It was an honest mistake. TRISH calls me upon receiving paper work and was extremely RUDE & unprofessional. I informed her that the notary guided me through it BUT TRISH was not listening to me! What's even CRAZIER is how this law firm originally sent me the paper with our name spelled incorrectly. So they also made a mistake, yet i didn't GO OFF/chastise them. She even emailed me after we spoke to inform me that it DIDN'T MATTER if I spoke to someone about her being rude, bc he DIDN'T CARE either and that he heard how she was speaking to me and her tone of voice. That person above her is the owner JAMES. I HOPE this reaches people bc this was an awful experience. She spoke about communication but they didn't really contact me during this process. That was the first call I had received from her. I was the one constantly reaching out when i had questions & they don't really answer the phone. I also emailed the owner James and HE NEVER RESPONDED!

S

Shawniya

5

Very simplified closing appointment. Mr. Martin was friendly and professional.

T

Thelonious Burden

5

The agency was professional and courteous. Paper work for my new home was completed with smiles, hand shakes and congratulatory remarks.

M

Montrel "Monty" Sanders

4

In and out. Very informative. Very Professional.

S

Stacey Cozadd

5

Excellent experience! I would recommend them to anyone needing a closing.

C

Ciera Dawne Rochelle Thomas

1

Please don't call and speak to Trish at their office. She can't even spell polite or customer service. She doesn't even know how to listen, her mouth just runs and then she'll tell you she's not going to talk to you anymore because she doesn't like what you asked about your closing and hang up on you, BUT SHE NEVER LET YOU ASK A QUESTION THE FIRST PLACE!!!! TALK ABOUT RUDE AND NO HOME TRAINING. GREAT JOB AT PICKING THAT ONE!!! I COULD MAYBE UNDERSTAND IF I SAID SOMETHING INAPPROPRIATE OR WRONG TO HER, BUT I COULDN'T SAY 2 WORDS BEFORE SHE STARTED WITH HER BAD BEHAVIOR. The services that Mr. James Martin provided for me in my closing was excellent, BUT PLEASE DON'T CALL BACK FOR FURTHER ASSISTANCE, OR TRISH WILL BITE YOUR HEAD OFF!!!!
Business Info
8429 Crossland Loop, Montgomery, AL 36117, United States
Nearby Title loans in Montgomery
FAQs
1. What Can I Do to Contact Martin Closing Services?

One of the easiest way is to call their phone number +1 334-260-1665. Another way is to complete an application through their official website and wait for them to get back to you.

3. How Can I Secure a Quick Loan from Martin Closing Services?

You can head to their shop near you or request a loan on their website. It's worth noting that

a fast installment loan

may suit your needs better. We suggest you learn about different financial services and make an informed decision.

5. What Should I Do if I Default on a Loan?

Failure to repay a loan can harm your credit score. Reach out to the lender as soon as possible and see if you can change the term length.
2. Where Can I Find Martin Closing Services?

8429 Crossland Loop, Montgomery, AL 36117, United States is the address of Martin Closing Services. Search for a route online so you can get there fast.

4. Is Martin Closing Services an Agency or a Lender?

Martin Closing Services is a Title company. If you are not sure where to get a loan,

visit our website

to learn about Fast Title Loans. With a focus on title loans, it can also help you get all kinds of financial services.

6. Can People With Bad Credit Get a Loan From Martin Closing Services?

Yes. Borrowers can also

visit our website

to apply for an online personal loan with bad credit through Fast Title Loans, which offers premium financial services.