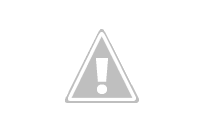 Title company
Lawyers Title of Arizona
E Camelback Rd, Phoenix
1.8
(5)
Services
Builder Services
Escrow Services
Notary Signing Services
Title Insurance
Commercial Services
Developer Services
Exchange Intermediary Services
Foreclosure Publishing Posting
Process Services
Reconveyances
Trustee Sales Guarantees
Looking for a loan?
This won't affect your credit score.
Reviews
There are 5 customer reviews. Check out their experiences with this business.
B

Belinda Daw

1

Of the 7 Title companies I have used for my past home purchase or refies, Lawyers Title Of Arizona in Scottsdale, Az was okay. I am rating them a 6/10. Why? 1) We were asked to provide Two years of W2s, 5 years of Work experience, 2 years of tax summaries and 2 months of Bank statement to name a few. All things they were already given from the finance company. 2) Day of closing , we had to spend 15 min. to once again fill out 5 years of work history along with all current mortgage information to include loan number, mortgage companies address and Phone number ??? Again...all things we had already provided them when we received the welcome email and items needed to close. They couldn't even be bothered to provide the customary large envelope for the buyer to save their copies of loan documents in. In the future, recommend they ensure they don't already have the information before they ask the customer to provide it not once but twice and maybe get some large sturdy glossy type velcro closing envelopes like the rest of the industry. Presentation counts!

J

Jeff McCormac

1

Lawyers Title of Arizona, Inc. provided poor service from beginning to end for the following reasons: 1. Didn't know about a hold open title policy. 2. Left the earnest money deposit and seller credit off the settlement statement. 3. Didn't know what escrow instructions were. Escrow agent provided a worksheet in lieu of escrow instructions. The escrow instructions were specifically requested. The worksheet was filled out in lieu of escrow instructions and submitted for consideration. It was not accepted, and escrow instructions were provided. 4. HOA fee information was incorrect on settlement statement. Escrow officer sent the HOA fee instructions she had received from HOA to me, which clearly identified the fees to be included in the transaction explaining she had based the settlement statement off of the provided information. I had to walk her through the verbiage of the document and reach out to the HOA property manager to get her to make the change. For these reasons, beware when using Lawyers Title of Arizona for title services. They were unprofessional, incompetent, and difficult with which to interact.

R

Russ Berg

1

Worst experience of my life. They refused to accept a clear title in my name, which could have cost me the sell of my home. Only after contacting an attorney and threatening a lawsuit did they finally acquiesced. Then after we closed, they sent a courier and left a check under my doormat. Very unprofessional and would never recommend them to anyone.

N

Note Seller

1

Lawyers title company sucks I'm the note holder to a peace of property I've sold in Mayer AZ I have ripe my hole house apart looking for the promisesory note that I was told was sent to me I mean the original I have the copy this hole time loan care that handles my note and her boss the lady that Sufi's my paperwork which is missing a lot of stuff like my name being spelt right u think when I gave the check back cause it said shelia do u think that she would proof read everything after that I hell no not only that now they have capstone me a lot of money this hole no they new where my paperwork was and said nothing I will never do business with lawyers title ever again they are rude disrespectful they lie straight to your face and this one is in Prescott Valley and I'm taking my account and going somewhere else not there

Response from the owner

I am sorry for your experience with the Lawyers Title in Prescott Valley. But that is a different company and operation than the one you left a review for. You left a review on the Maricopa County Lawyers Title page. We would be happy to pass along your info to that company and see if we can help get it resolved. But you didn't leave your name in the review. Since the review you left is for a different company would you please delete this review and leave it on the correct business or let us know how to get in contact with you so we can help you out.

T

Tyler Murray

5

Excellent service, best title company in my dealings
Business Info
3131 E Camelback Rd Suite 220, Phoenix, AZ 85016, United States
Nearby Title loans in Phoenix
FAQs
1. What Can I Do to Contact Lawyers Title of Arizona?

One of the easiest way is to call their phone number +1 602-954-6774. Another way is to complete an application through their official website and wait for them to contact you.

3. What Financial Services Does Lawyers Title of Arizona Offer?

Lawyers Title of Arizona offers a wide array of financial services including: '

Builder services
Escrow services
Notary signing services
Title insurance
Commercial Services

' You can also

request an online payday loan

if you have a stable income.

5. Is Lawyers Title of Arizona an Agency or a Lender?

Lawyers Title of Arizona is a Title company. If you are wondering how to request a loan, you can turn to Fast Title Loans. With a focus on

online title loans

, it can also help you get the best deal.
2. Where Can I Find Lawyers Title of Arizona?

3131 E Camelback Rd Suite 220, Phoenix, AZ 85016, United States is the address of Lawyers Title of Arizona. Search for a route online so you can get there fast.

4. How Can I Secure a Quick Loan from Lawyers Title of Arizona?

You can head to their shop near you or request a loan on their website. It's worth noting that a fast installment loan may help you cover an unexpected expense better.

Visit this website

to have a look. We suggest you weigh your options and make an informed decision.

6. What to Do if I Default on a Loan?

Failure to repay a loan can harm your credit score. Contact the lender as soon as possible and see if you can change the term length.

7. Can People With Bad Credit Get a Loan From Lawyers Title of Arizona?