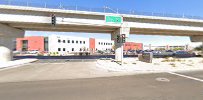 Financial institution
GM Financial
E Sky Harbor Cir, Phoenix
1
(10)
Looking for a loan?
This won't affect your credit score.
Reviews
There are 10 customer reviews. Check out their experiences with this business.
O

Omar Cervantes

1

Unethical business practices implemented on customers I was never 30 days late on any of my accounts in my credit report. Sept. Of 2022 My vehicle was a total loss. I kept GM financial informed of the situation. Provided all documentation that was needed. Before my payment was due my insurance company cut a check directly to the lien holder which was GM Financial. over 50,000 dollars left a remainder of around 5000.00 luckily I had gap insurance. Well after going back and forth with gap and canceling service contracts and so. The Gap made the payment and account was paid in full. GM told my credit report that I was 90days late cause I was not making payments. But account is paid in full. WTH I told GM you received over 50,000 dollars from my insurance company for payment. That should have me in good standing for about 4 years. GM said nope we didn't receive payment from you directly so we can say that you violated the contract agreement we had. You still need to make payments even if you pay extra. We need payment from you direct. I was like WTH. Never I have had a issue like this arise with any creditor. They receive payment but they won't acknowledge you paid extra therefore BEWARE from this company. Manipulating the verbiage of the contracts to get more from you. They rather ruin your credit. Also note they never even bother to call me till I started complaining about them never reaching out to let me know I was defaulting on my account. I'll never do business with GM Financial bunch of crooks.

m

manny

1

Beware of this company. they overcharge on late fees, and won't respond to your inquires. My wife contacted GM Financial and talked to Jeidy from customer service. She was supposed to call her the day after to explain why I was being charged double for my late fees and I am still waiting. Every month that I paid late I included the late fee as I was asked, and now I'm presented with a bill for $315.00 for late fees. What a Rip Off !!!

M

Melanie Petak

1

I cannot find a human being to get my account number to make my payment over the Internet we're the Internet I need somebody that talks to a human to human I think this is ridiculous that we have to talk to a computer and they do not answer your questions right. If I don't get a human being to answer my questions I don't know what the next step would be

T

Tom Bracigliano

1

I received my bill from GM Financial on Friday January 28th and its due on Wednesday February 2nd that gives me 4 days including a weekend to get the payment out always try to call and never get answered. All I would like to know is if there is a grace period but they never answer. Really a very bad customer service

S

Sophia Fretter

1

The request for language choice did not make any sense. The automated phone payment number led me through a series of prompts, recognized my acct then told me my payment could not be taken at this time and hung up on me so I cannot pay my bill, which is due tomorrow.

R

Rhiannon Castana

1

I was financing a 2013 Chevy through gm never missed a payment. The truck was totaled and I was told by one of their reps not to worry about the payment because my insurance and gap were paying the truck off. Here we are a month later and I'm being told my payments are default and it's being reported to my credit even though my insurance already paid their portion and GM has not sent over the necessary documents to Safeguard my gap insurance. To top it off I am already financing a more expensive truck through them. Not only am I dealing with the accident of the lost truck but now this when I've never been default on a payment and their rep told me not to worry. If youd send the necessary information to gap then the truck would already be paid off. I've called multiple times over the past month and no one seems to know what they are talking about. I really hope i am not going to have to regret financing the new truck through them already. Being in the business i cannot believe that I would be treated this way. And to top it off if I as a customer could actually review my own payment history I could have submitted the documents myself. Seriously what company does not allow you to view your own payment history.

K

Kendra Deanne

1

I wouldn't wish anyone the hassle GM Financial is on ANYONE.. they need to listen to calls and do training weekly. Payment services needs to learn to apply payments instead of sitting on them for 3 weeks.

A

Anita Parks

1

My payments are not being applied correctly and I cannot get anyone to answer the phone, chat, or return my emails.

D

Darcie Harris

1

Horrible service. They don't follow through, they argue with you. Rude people. All I wanted was my account number since they no longer mail statements.

R

Richard Shir

1

Incredibly dishonest, gave false information, unwilling to help or even understand the customer. I'd never recommend them to any friend or family member.
Business Info
1820 E Sky Harbor Cir S #150, Phoenix, AZ 85034, United States
Nearby Title loans in Phoenix
FAQs
1. What Can I Do to Contact GM Financial?

One of the easiest way is to call their phone number +1 800-284-2271. Another way is to complete an application through their official website and wait for them to contact you.

3. How Do I Take Out a Loan from GM Financial?

You can visit their store nearby or request a loan on their website. It's worth noting that

an online installment loan

may address your needs better. We suggest you weigh your options and make an informed decision.

5. What Can I Do if I Can't Repay a Loan?

Failure to repay a loan can lower your credit score. Reach out to the lender as soon as possible and see if you can work out a new agreement.
2. How Can I Get to a Store of GM Financial?

1820 E Sky Harbor Cir S #150, Phoenix, AZ 85034, United States is the address of GM Financial. Search for a route online so you can get there fast.

4. Is GM Financial an Agency or a Lender?

GM Financial is a Financial institution. If you are wondering how to request a loan,

visit our website

to learn about Fast Title Loans. With a focus on title loans, it can also help you get all kinds of financial services.

6. Can Borrowers With Poor Credit Request A Loan From GM Financial?

Yes. Borrowers can also

visit our website

to apply for an online personal loan with bad credit through Fast Title Loans, which is a reputable loan services provider.