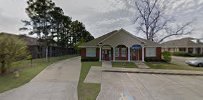 Title company
East Alabama Title
18th Ave, Phenix City
4.6
(8)
Services
Digital Closing
Escrow Services
Title Insurance
Full Service Title Company
Home Loan Closings
Home Services
L Transactions
Loan Closings
Real Estate Transactions
Looking for a loan?
This won't affect your credit score.
Reviews
There are 8 customer reviews. Check out their experiences with this business.
C

Catherine Stanton-Schmoll

5

I love Danny and his staff. So easy to work with and so knowledgeable. Love Jenna she is so fast and efficient. Used them on my personal home closing. Fabulous office. Had a closing with Libby today and it was a smooth closing. I recommend them for any closing in Alabama.

Response from the owner

Thank you, Catherine! You are a joy to work with. We appreciate the compliments!

T

Tatiana Cuervo

5

Excellent title company. They are professional, knowledgeable and accurate. Everyone is super nice and friendly. The precautions with Covid 19 and safety were the best I've ever seen. And as a great bonus the office is beautiful with a superb decoration. I highly recommend them, you'll not be disappointed.

Response from the owner

Thank you, Ms. Cuervo! It was a pleasure to work with you! :)

S

Skip Teaster

5

These folks are incredible. Libby assisted us with our "Mail Away" package so we could meet closing deadlines 6 hours away which met the closing requirements! Highly recommend this company to assist you with a closing based on our personal experience!

Response from the owner

Thank you, Mr. Teaster! It was a pleasure to work with you and Mrs. Teaster as well. We appreciate you letting us know!

m

matthew sachitano

1

The bottom line is this: East Alabama Title did not handle my transaction properly. My closing coordinator was rude when I asked for clarification before closing. My closing coordinator used factually incorrect information about a tax exemption on the property. My closing coordinator used the WRONG millage rate when calculating taxes, only discovered by me after closing. The owner replied, "well, it worked out in your favor." When provided with contradictory information from the county revenue commissioner, the owner defended EAT's work. The owner admitted to an ignorance of military exemptions available in this area. Even if EAT had been right in their calculations, the wrong millage rate would have left me $400 short. Since EAT was wrong, I overpaid my tax escrow by $1800, and $150 a month. I corrected the mistake, with ZERO help or information from EAT, who just stood by their previous work, and received a refund from my mortgage company for over $2000, and a reduction in escrow payments of over $100 per month. All of this is documented over email correspondence with my coordinator and the owner. I asked questions at the revenue commissioner's office and was able to more accurately calculate the taxes due. I was within $5. EAT was $2500 off. Buyer beware. This is my third closing in the area, and by far the worst of the three. I let the bank recommend closing companies, and in the future I will exercise more control over who handles real estate transactions I am a part of. I have waited months to post this – the smoke has cleared, and my tax bill has been issued, exactly as I calculated it would.

Response from the owner

Mr. Sachitano's complaint centers around his estimated tax bill for 2018. His closing occurred about halfway through the fiscal tax year. As with all such closings, we must estimate the amount due for taxes using the facts available to us because exact figures are not yet viewable. Those facts dictated that we assume the 2018 tax bill would be based on full value without any exemptions applied, and we estimated accordingly so that Mr. Sachitano would not experience a large shortage in his escrow account. In handling closings for almost 30 years now, I can state that we used due diligence in our estimation of taxes and would have done the same for any other customer with the same set of facts before us. Estimates are occasionally wrong. After all, they are "estimates." We are happy for him that his tax bill was lower than we estimated and that he is receiving credit for the prior owner's tax exemption. Over $700 of the money held by his mortgage company for taxes was actually paid by the seller in his transaction, and he has received a refund from his mortgage company of that and much more, as he explained. We knew that he would be refunded this money in due course if our estimate was incorrect. We responded at great length to Mr. Sachitano's numerous inquiries, explaining exactly why we calculated taxes the way we did. Communication with him prior to closing was handled predominantly via email. We also reviewed all emails between him and our closing coordinator and found no evidence of the "rudeness" he asserts. We could only assume that he misinterpreted the context of an email and perceived some emotional content where there was none. Once we had spent a great deal of time responding to his continuous email inquiries, we finally had to discontinue responding as we realized that there was no possible way to satisfy this particular customer. We wish him well in future closings at other offices.

G

Gary Leeds

4

Very informative visit to give you the help when thinking about selling a home instead of using a realtor.

Response from the owner

Thank you Gary, glad we could assist!

A

Anthony Zenrick

5

Quick and painless. Everyone here was absolutely delightful.

Response from the owner

Thank you so much, Mr Zenrick. It was a pleasure to meet you as well and we hope you enjoy your new home!

M

Melony Whitlock

5

Fast and easy real estate closing

Response from the owner

Thank you, Melony!

B

Ben Wicker

1

Nobody ever answers the phone .

Response from the owner

Good morning, Mr. Wicker! We have been open all week for our standard business hours of 8:30am to 5:00pm eastern time. While we certainly do our best to answer all calls and are not aware of any missed calls, we do apologize if your call was missed. I have checked with all staff and we have not received any voicemail messages with a name or number to call back. We are open as usual until 5:00pm eastern time today and would be happy to take your call if you care to contact us. Thank you!
Business Info
3625-A 18th Ave, Phenix City, AL 36867, United States
Nearby Title loans in Phenix City
FAQs
1. How Can I Reach East Alabama Title?

One of the easiest way is to call their phone number +1 334-448-4882. Another way is to complete an application via their user-friendly website and wait for them to get back to you.

3. What Does East Alabama Title Offer?

East Alabama Title provides various services including: '

Digital closing
Escrow services
Title insurance
Full Service Title Company
Home Loan Closings

' You can also

request an online payday loan

if you have a stable income.

5. Is East Alabama Title an Agency or a Lender?

East Alabama Title is a Title company. If you have no idea what type of loan you want, you can turn to Fast Title Loans. With a focus on

online title loans

, it can also help you get multiple loan offers.
2. How Do I Find East Alabama Title?

3625-A 18th Ave, Phenix City, AL 36867, United States is the address of East Alabama Title. Use online navigation services to get there fast.

4. How Do I Take Out a Loan from East Alabama Title?

You can go to their shop or request a loan on their website. It's worth noting that an instant installment Loan may help you cover an unexpected expense better.

Click here

to have a look. We suggest you learn about different financial services and make an informed decision.

6. What Should I Do if I Default on a Loan?

Failure to repay a loan can harm your credit score. Reach out to the lender as soon as possible and see if you can find a solution.

7. Can Borrowers With Poor Credit Request A Loan From East Alabama Title?