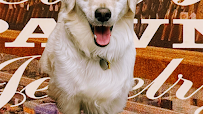 Pawn shop
Earl's Pawn & Jewelry
Schillinger Rd, Mobile
4.2
(10)
Looking for a loan?
This won't affect your credit score.
Reviews
There are 10 customer reviews. Check out their experiences with this business.
R

RD Twins

1

Beautiful Jewelry, Customer Service not great, walked in wanted to pawn some jewelry for a small loan, needed extra money for the holidays, she looked at it tested the diamonds said it was gold plated and said " nothing she could do with it ", jewelry was stamped 14k and from a jewelry store, went to HOLLEY'S PAWN STORE in semmes jewelry was tested properly with the scratch test stone and acid kit, was able to get my loan, great customer service, GO TO HOLLEY'S PAWN STORE IN SEMMES, DON'T WASTE STEPS WALKING IN HERE

Response from the owner

Thank you for visiting our store & complimenting our jewelry. We have a state of the art diamond & gold tester. Upon review of the video of the employee that tested your ring the gold tested plated & the stone tested CZ. Since it was a set we did no further testing. We dont take fashion Jewelry/costume jewelry.

B

Bill Parker

5

Honest, Friendly, and Professional Mr. "B" has the best pawn shop in Mobile Alabama!

Response from the owner

Ty Mr. Parker we appreciate your business🤗

S

Shagy Seven

1

Horrible customer service! I asked a simple question, what is your average price, I mean you sell PlayStations pretty often I would assume that at least enough of them that you could give an estimate?? No you want to make it wait cuz you're probably going to price gouge it. Horrible customer service. Pronto Pawn is much friendlier. I understand conditions and such. But there is a high and low estimate that all sellers have. A simple anywhere between 30 to 80 bucks woulda been satisfying enough. But instead who ever answered the phone was short and rude. That's why I say horrible customer service. So unless it's your policy to be rude to people on the phone? Your reply even seems rude and judgemental more than how I was treated on the phone. Defensive and passive aggressive even. I've done went to two other places, purchased a PS4 pro and two controllers.

Response from the owner

Most shop at Pawn Shops BC they get a good deal & dont want to pay retail. It is impossible to give U a $ over the phone. We have to see test the item to insure that it works, know model, year, condition etc. Before we make an offer. Sad U chose to "judge" us & our policies.

J

Jessica Langley

1

Called three times this morning just to make sure I wasn't confused on the price of games, which console, and how many I had...so I load up 31 games and they paied less than 25% of what the lady & man told me on the phone just 30 mins earlier! That's the second time in two weeks either their website or the person on the phone just told me what I wanted to get me down there just to rip me off. I wasn't asking for much, and way less than fare... Won't be back!

L

Laura Cirillo

5

Each time we have gone into the shop, a young man named Donovan has waited on us. I dont usually go on here but i felt the need to tell everyone about him. He is the politest young person ive had the pleasure of being waited on by. He is curteous and friendly , and seems to really enjoy his job. It is because of him that we are repeat customers.

Response from the owner

Ty for a well deserved compliment on Deno (Donovan) 🤗. He is a blessing he has worked his way thru college & will graduate in May !

B

Brendon Minchew

5

There's a cute guy that works the gun counter. I go in there once a week and buy a gun so he'll talk to me. Oh, and the prices are fantastic!

Response from the owner

Thank U for your business he is easy on the eyes 👀!

B

Bob Wilkens

1

I would give zero stars if possible. They notify the FBI of a firearm purchase, whether exempt due to Alabama Concealed Pistol Permit, or not. You buy, they call the FBI. No friend of privacy, and all it would take would be a call to the sheriff office to confirm Permit not revoked for some crime. I bought two firearms prior to getting permit, took week long delays, commented non-stop how i needed to get a permit to stop the delays and invasion of privacy over a simple purchase and they never said a thing. Got the permit, had an ordered pistol sent to them, and when i drove to town to pick up the gun, they told me they were running the check anyhow, and always did. This is not posted anywhere in store as i write this. They did this KNOWING i would take a delay and another 1.5hr round trip that meant nothing to them, and never said a word before as for, "yer permit's no good, here, pal." And really folk, are you going to trust ANYone who voluntarily reports you to the FBI regarding a purchase, when not forced to by law, but on their own, when they know you have the check already done for the permit, and do not care if it means you might have to come back up to a week later from however how far? Is this our brave new world? It reminds me more of neighborhood informants in Russia in 1950.....some progress....and we are all so much safer now, right? Yes, they are allowed to do this. Technically, anyone can. But is someone who rats you out to the FBI, just to do it, your kind of dealer? Unbelievably, many indictrinated people would agree with them. They also would have made fine Occupied Territory informants.

Response from the owner

The FTA requires a mandatory background check on all gun purchases . Any pawn shop could lose their license for noncompliance IT IS CALLED THE BRADY LAW!! Even Law Enforcement officers undergo the same background check. AGAIN IT IS THE LAW!

N

NANCY CAHOON

5

Bought a beautiful David Yurman bracelet from Earl's. Wonderful price and nicest staff! I will be returning for sure!

Response from the owner

Glad you are enjoying your bracelet!

S

Steve Johnson

5

I've bought 2 laptops and an iPad from them. The prices were unbelievable and the service was great. I will continue to shop there for great deals.

Response from the owner

Thank U Mr. Johnson we appreciate your business!

L

Lauren Collins

5

Great place to shop! Donna an employee there is always so cheerful and helpful.

Response from the owner

Thank you Lauren Donna is great! Her clients love her & so do we!!
Business Info
260 Schillinger Rd N, Mobile, AL 36608, United States
Nearby Title loans in Mobile
FAQs
1. How Do I Contact Earl's Pawn & Jewelry?

You can dial their phone number +1 251-633-7296. Another way is to complete an application through their official website and wait for them to get back to you.

3. How Can I Secure a Quick Loan from Earl's Pawn & Jewelry?

You can go to their shop or request a loan on their website. It's worth noting that

a fast installment loan

may suit your needs better. We suggest you weigh your options and make an informed decision.

5. What Should I Do if I'm not Able to Pay Back a Loan?

Failure to repay a loan can harm your credit score. Reach out to the lender as soon as possible and see if you can find a solution.
2. How Can I Get to a Store of Earl's Pawn & Jewelry?

260 Schillinger Rd N, Mobile, AL 36608, United States is the address of Earl's Pawn & Jewelry. Use online navigation services to get there fast.

4. Is Earl's Pawn & Jewelry an Agency or a Lender?

Earl's Pawn & Jewelry is a Pawn shop. If you have no idea what type of loan you want,

visit our website

to learn about Fast Title Loans. With a focus on title loans, it can also help you get multiple loan offers.

6. Can People With Bad Credit Get a Loan From Earl's Pawn & Jewelry?

Yes. Borrowers can also

visit our website

to get a personal loan online with bad credit through Fast Title Loans, which is a reputable loan services provider.