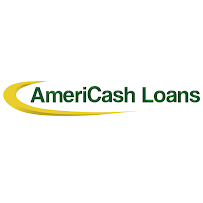 Loan agency
AmeriCashLoans.Net
E Devon Ave, Des Plaines
3.2
(10)
Services
Financing
Truck Loans For Private Party Sales
Truck Tractor Trailer Loans
Dump Truck Loans
Engine Rebuild Financing
Truck Financing
Looking for a loan?
This won't affect your credit score.
Reviews
There are 10 customer reviews. Check out their experiences with this business.
R

Ruby George

5

Working for AmeriCash Loans has been a fantastic experience. Everyone in the company seems to work so well together! The corporate team is truly there to support the field employees, as well as the corporate staff. Aimee, the HR Manager, is beyond awesome! She is always available for any situation, no matter how small. There are hundreds of AmeriCash employees, but somehow she has managed to get to know every single one. If you are looking for a career where you are more than just a number, I would highly recommended AmeriCash Loans.

A

Alivia Tedeschi

5

Working for AmeriCash Loans has been nothing short of a great experience thus far. Not only do its employees serve their customers with excellence, but the success of its employees is cared for, as well. Much opportunity for advancement and wonderful people to work with.

J

Jessica Morgan

5

Americash it's such a great please to work for. The people are friendly and they work with you. I have been with the company for about 3 years now and I love it .... There is so many opportunities for you that you can move fast with in the company. I was able to move up in the company with in a span of two years from a loan agent, to a team lead , then to a supervisor. What more can I say !!!!! The pay is amazing and on top of that they have a great bonus program ... I Love Americash.

s

sandy calimag

1

I have tried numerous if time trying reach out to someone and in hoping I would get through the line but all I get is "you are caller #3 please hold a representative is on the other line please hold, your call is important to, and after a few mins it will say person at extension and mailbox is full. I also tried to send a message via email but no response. I just wanted to follow up with my application and had a general question.

A

Andrea

1

I was offered a position as a Customer service agent Early December, I explained to the HR team member that I had to work until the end of the month at my current job, which was 2 weeks from the day I was cleared from my Background check. She explained to me that they wanted me to start that Tuesday. She told me she would follow up with me that same day or the next whether they would let me work my 2 weeks at my job. I NEVER heard back from her or the Manager from the Des Plaines Office... Until I myself messaged her asking about my schedule, It took her 2 weeks to even say anything to me, I had to EMAIL HER for a follow up (which took her 5 mins to respond so it made NO sense to me as to why it took her so long to contact me) and even then she sent me an automated Rejection email that they did not want to continue with the hiring process. I find it very unprofessional and very irresponsible on all of their parts. I was waiting for an approval that I never got and I was basically not even given time to put in 2 weeks at my job...I will not apply to this company and location again nor do I recommend it, Then again it is my own experience.

U

Udi Muduganti

1

I worked there as a full time employee and the company's culture is HORRIBLE. The HR Manager, Aimee Mcmurray, is very unprofessional and inexperienced. She does nothing and pretends that she has no clue of what is happening. Very unprofessional people and the way they maintain their restrooms and the fridge in the kitchen are beyond one's imagination - used bathroom tissues on the floor and stinking food in the fridge - YES, I really mean it! The employees aren't treated well and the company just doesn't care for the welfare of the employees.

K

Katrina Walker

1

Terrible company! Avoid them at every cost. I am down to four payments. I asked the company to skip one payment as a courtesy. Marcell said that they can only put the payment off only for 7 days. Everyone on the planet get paid every two weeks. So, they are trying to set their customers up to fail. This is so their high price lawyers can put legal fees on top of their ridiculous interest. I can see why they are called AmeriHoe on the street.

T

Teddy Mayer

5

AmeriCash Loans has been a lovely place to work. The work environment is extremely welcoming, the facilities are great, and the services offered are unmatched!

C

Court Char

5

Just an overall fantastic experience working with and interacting with everyone across the AmeriCash Loans organization. AmeriCash has a family feeling and can tell everyone cares about one another and the Company.

J

Jasmine Jamiece

1

Terrible Place to work, they fire you without any reason. It's a very ghetto place to work it's like being in a high school in stead of casual work place. I hate the charges they were giving the customers the interest rates were way too high & if a customer didn't agree they were rude to them & very unprofessional. I would not recommend them for a loan or employment.
Business Info
2400 E Devon Ave Suite 300, Des Plaines, IL 60018, United States
Nearby Title loans in Des Plaines
FAQs
1. What Can I Do to Contact AmeriCashLoans.Net?

You can dial their phone number +1 888-907-4227. Another way is to complete an application through their official website and wait for them to contact you.

3. What Services Does AmeriCashLoans.Net Offer?

AmeriCashLoans.Net provides various services including: '

Financing
Truck loans for Private Party Sales
Truck tractor trailer loans
Dump truck loans
Engine rebuild financing

' You can also

get a payday loan online

if you have a stable income.

5. Is AmeriCashLoans.Net an Agency or a Lender?

AmeriCashLoans.Net is a Loan agency. If you have no idea what type of loan you want, you can turn to Fast Title Loans. With a focus on

high-approval-rate title loans

, it can also help you get multiple loan offers.
2. How Can I Get to a Store of AmeriCashLoans.Net?

2400 E Devon Ave Suite 300, Des Plaines, IL 60018, United States is the address of AmeriCashLoans.Net. Use online navigation services to get there fast.

4. How Do I Get a Loan from AmeriCashLoans.Net?

You can go to their shop or request a loan on their website. It's worth noting that an online installment loan may address your needs better.

Go to this website

to have a look. We suggest you weigh your options and make an informed decision.

6. What Should I Do if I Default on a Loan?

Failure to repay a loan can harm your credit score. Contact the loan provider as soon as possible and see if you can change the term length.

7. Can Borrowers With Poor Credit Request A Loan From AmeriCashLoans.Net?

Yes. Borrowers can also

get a personal loan online

with bad credit through Fast Title Loans, which is a reputable loan services provider.