Cash Advance
Learn the 101 on cash advance loans, how to apply, and improve qualification chances online.
Any Credit Score Considered
Swift Approval Decision
Safe & Secure
This won't affect your credit score.

What Is a Cash Advance?
A cash advance is a short-term loan that you can get from your bank or credit card issuer and repay within a month or as agreed.
Cash advances are popular because they offer borrowers a less cumbersome short-term loan application process.
Several types of cash advance options are available depending on your needs and the type of lender network you tap. Each lender will offer different loan terms.
If you've been looking for a post that will teach you the 101 on cash advances, how to get them, their pros and cons, and whether it is right for you, read on for more enlightenment.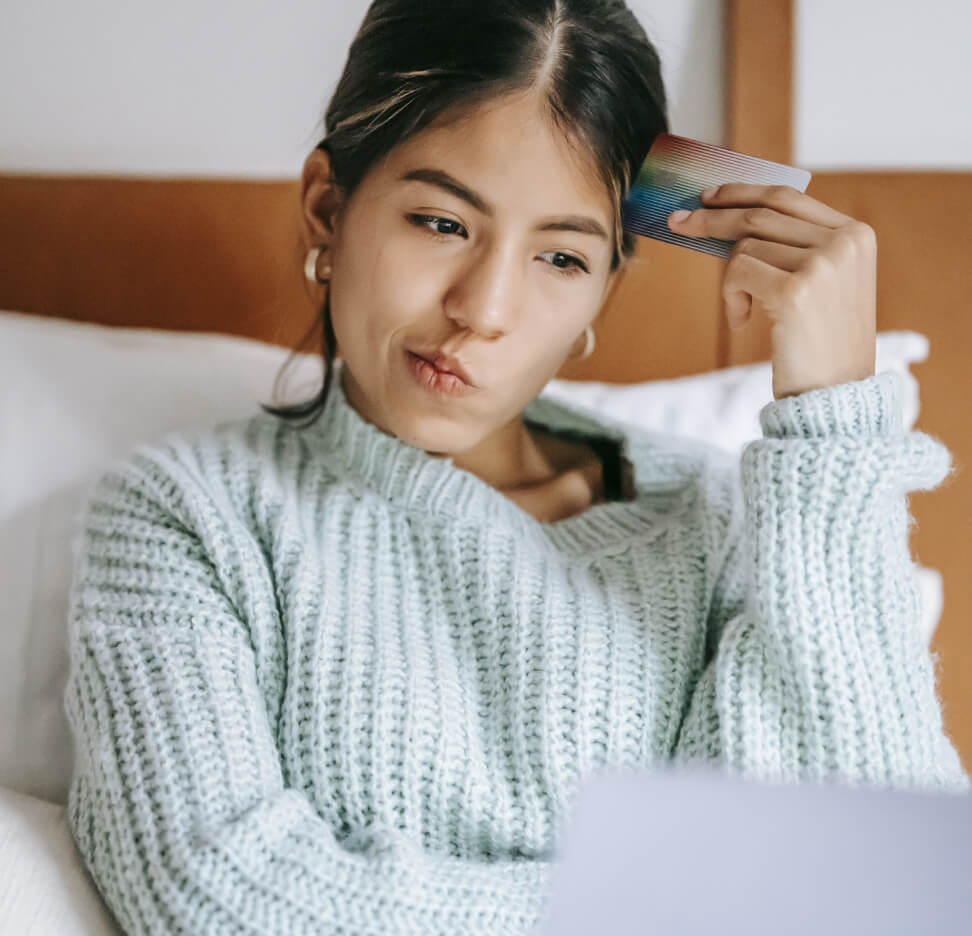 How Do I Get an Instant Cash Advance Online?
Borrowers can apply for a cash advance from an online lender from its website. The application procedure is straightforward, and borrowers may receive an approval within a day or even hours of submitting their application.
Remember to conduct thorough research, seek out reliable lenders, and shop around to ensure that you qualify for the best interest rates. Our platform allows you to connect with an extensive database of lenders who welcome your online application and give you the amount applied.
What Are Types of Cash Advance?
We all have different types of emergencies and would utilize a short-term loan differently depending on our needs and how much is available to us, and within what time. Below is a deep dive into types of cash advances and what differentiates each from the other. Follow attentively to know what works for you.
Credit Card Cash Advances
As the name suggests, this is a cash advance that your credit card issuer avails you, which is also withdrawable at an ATM or as a cheque. A credit card cash advance allows you to withdraw a certain percentage of your credit card limit on a short-term basis.
For most credit card companies, the average percentage they allow you to receive as a cash advance is 20-30% of their credit card limit. However, some companies allow their customers cash advances worth 50%. A higher cash advance limit will enable you to address emergencies requiring a huge sum at once and affect your credit utilization ratio, which should stay below 40% for a healthy credit score.
Merchant Cash Advances
Businesses are the biggest beneficiaries of cash advances and the most reliant on this loan option. Merchant cash advances are invaluable in helping businesses address cash flow issues.
If you want your venture also to get merchant cash advances, you must present your to-be lender with a history of past transactions and future profit projections. The transparency of your business transactions and the higher their value means, the higher the limit you can get.
On the other hand, future profit projections allow the lender to forecast how long it would take your business to repay the cash advance. Your loan limit will also be higher depending on how optimistic the future profit projections are.
Payday Loans
A payday loan is a short-term unsecured loan with high-interest rates.
Payday loans are for modest sums, and several states regulate their size. Borrowing limits are usually $500 but might be greater or lower. Payday loans are typically paid back in one single sum on the borrower's next payday or from other sources like retirement or welfare benefits.
The loan is generally due two to four weeks after it is granted. The contract specifies the due date. Payment is usually made through post-dated checks. You authorize the lender to electronically debit your bank, credit union, or prepaid card account to repay the loan in full.
The loan is generally due two to four weeks after it is granted. The contract specifies the due date. Payment is usually made through post-dated checks. You authorize the lender to electronically debit your bank, credit union, or prepaid card account to repay the loan in full.
Cash Advance: Pros and Cons
Cash advance loans have pros and cons depending on the situation you're in. Below are some of the pros and cons of applying for a cash advance.
Pros
Fast Access to Cash
Cash advance loans allow you quick and efficient access to cash if you need to address an emergency. Immediately you apply, it will take one day or so to get a response, and if approved, the money gets deposited into your account instantly.
No Need For a New Cardx
A cash advance can be deposited in your regular debit or credit card, and you don't need to apply for a new one.
Cons
High-Interest Rates
Cash advances are notorious for high-interest loans and fees, making them expensive to repay. The fees can go as high as 15% of the loan's value, while the total costs, including interests, can reach 100% and go higher.
Short Turnaround
Cash advances have a fast turnaround that will vary between 14-28 days depending on lender terms. Additionally, any attempt to roll over or default will attract higher interest rates.
Check If You're Eligible For a Cash Advance
Different lenders will have different eligibility criteria that applicants must meet to qualify for a cash advance. The following are the universal requirements that all cash advance lenders and states will require applicants to start reviewing their applications.
Must be 18 years

Cash advance loans are not available for you if you are below 18 years. Some states and lenders require that the applicant be 21 years or older.

Have a Contact Number

You must provide an eligible US mobile phone number for the lender to contact you after reviewing your application.

An Active Checking Account

Cash advance lending platforms will demand that you provide information to an open checking account that allows you to receive the funds once reviewed and if successfully approved.

Proof of Income

Your latest bank statements, pay stubs, or direct deposit is a must-have as it shows you receive regular income and are in a position to facilitate automatic loan docking from your next income.

Have a Government Photo ID

The application process also requires a valid government-issued photo ID to qualify for review.
Will Cash Advance Hurt My Credit?
A cash advance loan will not directly impact your credit score. However, it will indirectly contribute to its dropping because of several factors.
Firstly, if borrowed through your credit card, this raises your balance. Consequently, this will also affect your lender's credit utilization ratio to rate your credit card use. A higher credit utilization ratio means you're a risky borrower hence a lower credit score.
Besides, because of the high-interest rates and short repayment period, the likelihood of default is higher hence rollover interest that makes the loan more expensive. Constantly rolling over the cash advance and going past the repayment deadline will lower your credit score.
Frequently Asked Questions
1. Is a Cash Advance Right for You?

Cash advances are the right fit if you are looking for quick short-term loans from $100-$5,000 and have an elaborate plan to repay in one single lump sum. This type of loan is unsuitable if you are just about to declare bankruptcy, become unemployed, or want to use it to pay your credit card.

2. Can I Get a Cash Advance Loan Online with No Credit Check?

No. All cash advance loan services online will conduct a quick credit check to determine if you qualify for any funds. However, some lenders will set lower thresholds than traditional financial institutions.

3. Are Online Cash Advances Safe?

All government-regulated cash advance services meet online financial safety standards and data-handling compliance. Additionally, some of the platforms have gone further to implement complex cryptography that enhances the safety of the platforms. However, it is necessary to do due diligence on any lender.

4. What Is The Best Way to Find a Cash Advance Near Me?

A quick online search will bring up a list of cash advance services around you. Our platform further refines your search and gives you access to cash advance lenders that suit your profile and can provide instant loans of up to $5,000 once approved.
Fast & Easy Cash Advance - Get Started Now!
Apply for cash advance loans from $100 to $5,000 instantly from lenders on the FastTitleLoans network. Get started now and send an online application to any of our lenders for consideratio
Get Started Today